Kwon Jungyeol, or 10cm, will be embarking on a five-stop U.S. tour this October. With an acoustic folk sound that matches perfectly with the autumn season, the singer will kick off his tour in New York, before moving west to finish up in Los Angeles.
Debuting officially in 2010 with the EP 1.0, 10cm first came onto the scene as a duo. 1.0 was entirely self-made, recorded using a microphone covered in stockings and with album cover art made by themselves; only 3,000 copies were released to the public. Within one month, the EP was sold out, setting the tone for their commercial success to come. Following the success of their debut EP, the band released follow-up albums 2.0 and 3.0, each exploring different musical genres and styles. In June 2017, former member Yoon Cheoljong left the group following controversies, and Kwon made the decision to continue promotions under the moniker, 10cm.
Most recently, 10cm released his single "Gradation" and collaboration track "Just 10 Centimetres" with Big Naughty last year, and released his first remake album earlier this year. The remake EP, 
Remake 1.0,
features four original songs from various artists, reinterpreted by 10cm in his own style.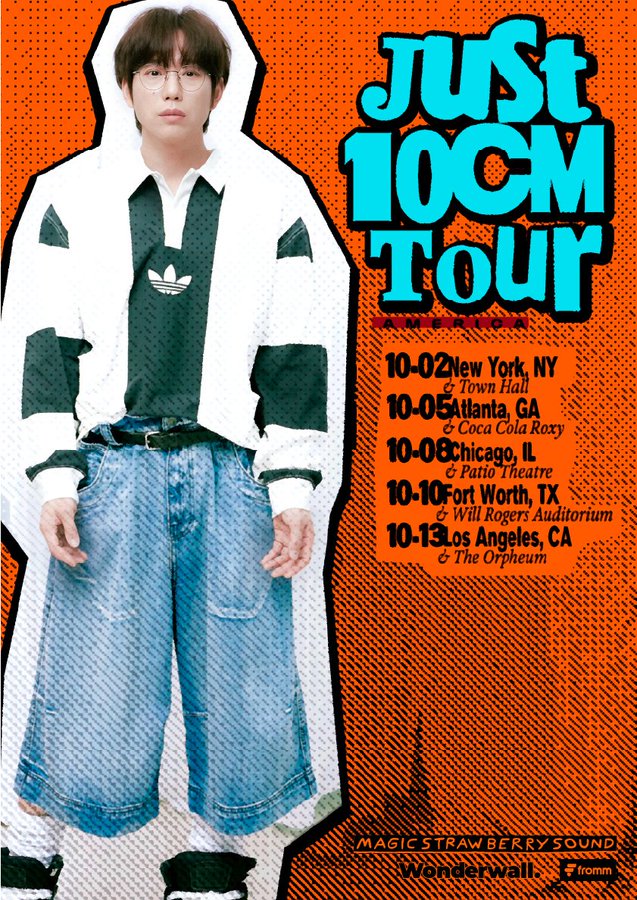 2023 Tour Dates & Venues
Oct. 2 — New York, NY — Town Hall
Oct. 5 — Atlanta, GA — Coca Cola Roxy
Oct. 8 — Chicago, IL — Patio Theatre
Oct. 10 — Fort Worth, TX — Will Rogers Auditorium
Oct. 13 — Los Angeles, CA — The Orpheum