Continuing his 2023 world tour, Masiwei (马思唯) has announced Part 2 as being the North American leg. Following Part 1 which took the rapper through Singapore and Australia, Part 2 will start off in California and move through New York, Chicago, and Toronto, before finishing off in Vancouver. He will be joined on tour by Spence Lee.
Originally known as OG Skippy, Masiwei began releasing music in 2013, dropping three mixtapes within two years. In 2015, the rapper joined DZknow and Psy.P to release "Haier Brothers (海爾兄弟)," which kicked off their careers together as the Higher Brothers. The song quickly gained attention in mainland China, and even internationally, as it caught the attention of music label 88rising. The four rappers — Masiwei, Dzknow, Psy.P, and a fourth member, Melo, who was originally part of a duo,  TianDi Clan (天地会), along with Psy.P — signed with the label in 2016, and soon after releasing their first single, "Black Cab."
In 2017, a video posted by 88rising went viral online, showcasing American rappers such as Migos and Playboi Carti reacting to Higher Brothers' "Made in China," and the group's popularity skyrocketed. In 2018, they went on a U.S. tour titled "Journey to the West," and in 2019, they embarked on their "Wish You Rich" world tour. After the tour, each member set out to release a solo album, and Masiwei released his EP, Prince Charming, in early 2020. While DZknow and Psy.P have left 88rising, Masiwei and Melo are still with the label. Most recently, Masiwei released a special Lunar New Year song, "Eat Hot Pot (吃儿火锅)," and was also announced as part of the lineup for 88rising's inaugural Head in the Clouds New York.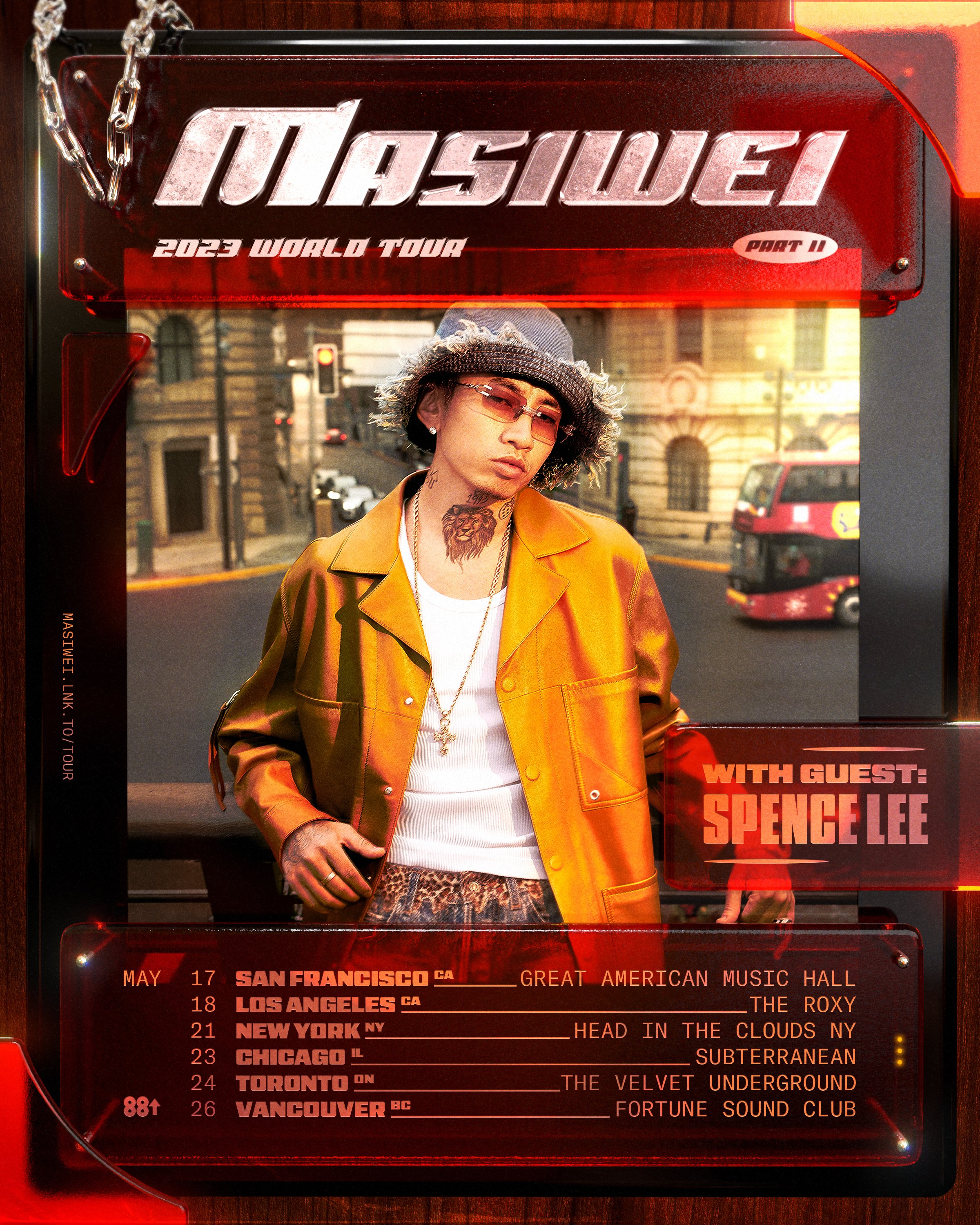 2023 North American Tour Dates
May 17 — San Francisco, CA — Great American Music Hall
May 18 — Los Angeles, CA — The Roxy
May 21 — New York, NY — Head in the Clouds NY
May 23 — Chicago, IL — Subterranean
May 24 — Toronto, ONT, Canada — The Velvet Underground
May 26 — Vancouver, BC, Canada — Fortune Sound Club