Following his 2022 Smithereens tour, Joji will be holding two more shows in the U.S. before heading to Europe. The Smithereens Oblivion tour will take the soloist to some of the country's best known venues, including Kia Forum in Los Angeles and Madison Square Garden in New York. The tour will feature supporting acts Rei Brown, Lil Toe, (Ammo), and Savagerealm.
Moving to the U.S. from Osaka, Japan, Joji first came into the limelight in 2011, making YouTube videos. Prior to being known as Joji, he went by FilthyFrank, an "anti-vlogger" making comedy sketches, and Pink Guy, a comedic musician. Having always been interested in singing and producing, the creator eventually graduated from the two characters and no longer takes on other personas to release the music he wants. Joining 88rising in 2017, the soloist has since released several EPs under the label, including debut EP
In Tongues
,
Nectar
, and, most recently,
Smithereens
, which features title song "Glimpse of Us." As of right now, the music video for "Glimpse of Us" has hit 66 million views. The song also has more than 815 million streams on Spotify, only second to his 2018 release "Slow Dancing in the Dark," which has over a billion streams.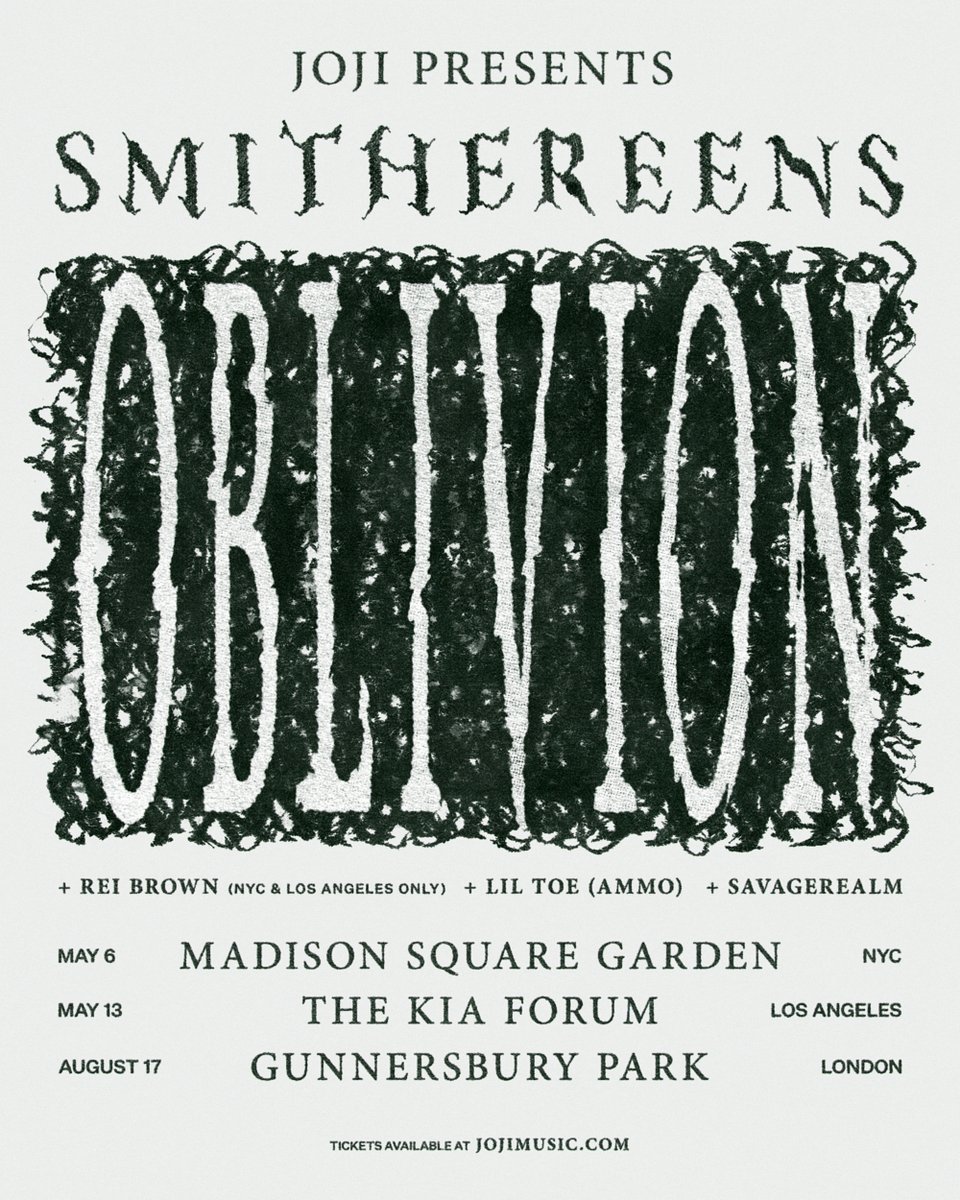 'Smithreens Oblivion' Tour Dates
May 6 — New York City, New York — Madison Square Garden
May 13 — Los Angeles, CA — Kia Forum