Japanese heavy metal band, NEMOPHILA, are set to go on their first U.S. tour in March. Self described as a band with a "sound heavier than hell," the quintet formed their group in 2019 as a session band. They built up their chemistry and momentum through various live performances across Japan and struck a chord with audiences worldwide. They had their first international performance in 2022 at West Hollywood's Whisky a Go Go nightclub, and followed up with a killer setlist at the Sacramento's Aftershock Festival in October.
Building on their energy, NEMOPHILA decided to come back to the U.S., but with an expanded set of cities to show off their "positive heavy metal sound." Although they originally planned to play at six stops, the band had to cancel their Mexico City concert because of issues around arrangement for "sufficient equipment." Their other performances around the U.S. are set to go on as scheduled.
Ticket information for the Seize the Fate tour is here.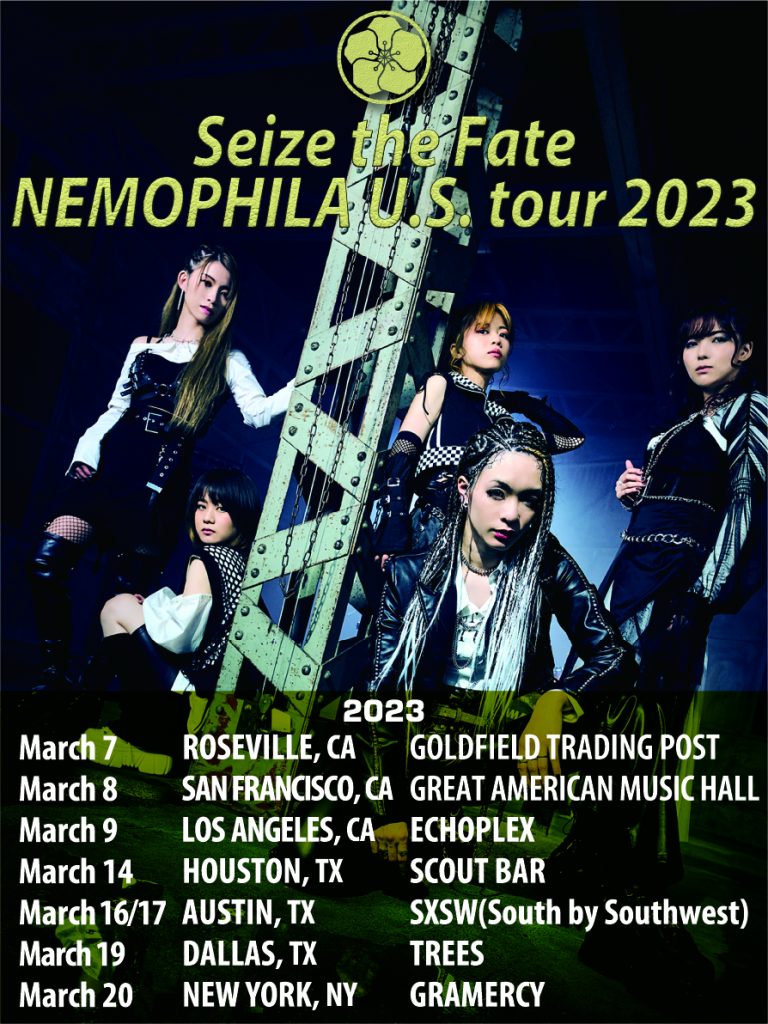 2023 U.S. Tour Dates
March 7 – Goldfield Trading Post in Roseville, CA
March 8 – Great American Music Hall in San Francisco, CA
March 9 – Echoplex in Los Angeles, CA
March 16/17 – SXSW in Austin, TX
March 19 – Trees in Dallas, TX
March 20 – Gramercy Theatre in New York, NY