Photo Credit: Lindsey Byrnes
Spain's most revered music festival made landfall in LA on September 16th with musical acts such as Lorde, Mitski, Claro, and CHAI. The powerhouse event had no problem bringing a diverse group of artists, from big names as well as up-and-coming performers to the LA State Historic Park. But attempting to replicate the Barcelona experience may have led to several logistical issues. From security and safety to general festival activities, the high expectations set by other major California festivals such as Outside Lands and Coachella left this event much to be desired.
Primavera certainly gave a platform to lesser-known artists: helping audiences discover ones such as Tim Hecker. Hecker, praised for his award winning ambient sounds, came to LA with collaborator Fumiya Otonashi. They previously worked together on Konoyo, an album that combined gagaku (ancient Japanese court music) alongside Hecker's unique take on sound. Those lucky enough to have seen Hecker and Otonashi on a Friday afternoon were treated to an open-air performance. Their prior performances took place in indoor venues, where Hecker would engineer the music to fill the mood of the location's airspace. At the outdoor stage, Otonashi's sho (a Japanese reed instrument) and Hecker's production offered a sensory experience that integrated the classical and the digital.
Other performance highlights include Mitski and CHAI, both who were on tour together earlier this year. Mitski kicked off her Friday set in bicycle shorts and a gradient green-black top. Even though the stage was a tight fit for Mitski and her band, the set design included the doorframe used during the singer's Laurel Hell tour. Younger fans, despite being excited to see her, were disappointed to find they were limited to an area either far away from the stage or to the side of the stage. Most likely, this was done in accordance with LA's alcoholic beverage laws as the area closest to the stage sold alcoholic drinks. Only people who were 21 years old could get a wristband that would give access to the closest view of the stage. Unfortunately, many fans were stuck with three options: watch her performance from behind a distant fence, stand on the obscured right side of the stage, or climb the raised ADA area for a better view. At one point, Mitski had to stop her set and check in with the crowd, asking them to take a step back as some people were getting crushed.
However, Mitski still shone with her signature performances of fan favorites. Starting off strong with "Love Me More," she sang with the same emotional theatricality as her tour performances. There were some speaker issues, but Mitski marched on and performed her best songs back to back. Marking the halfway point in her setlist, the singer transitioned into the first notes of "Nobody" in a melodramatic fashion that sent the rowdy crowd into a screaming frenzy. Signing off with the encore song, "A Pearl", Laurel Hell fans were beyond ecstatic to hear a condensed replay of her tour's set. Even though most were well acquainted with her Primavera set of songs, Mitski fans only craved more even after she waved goodbye.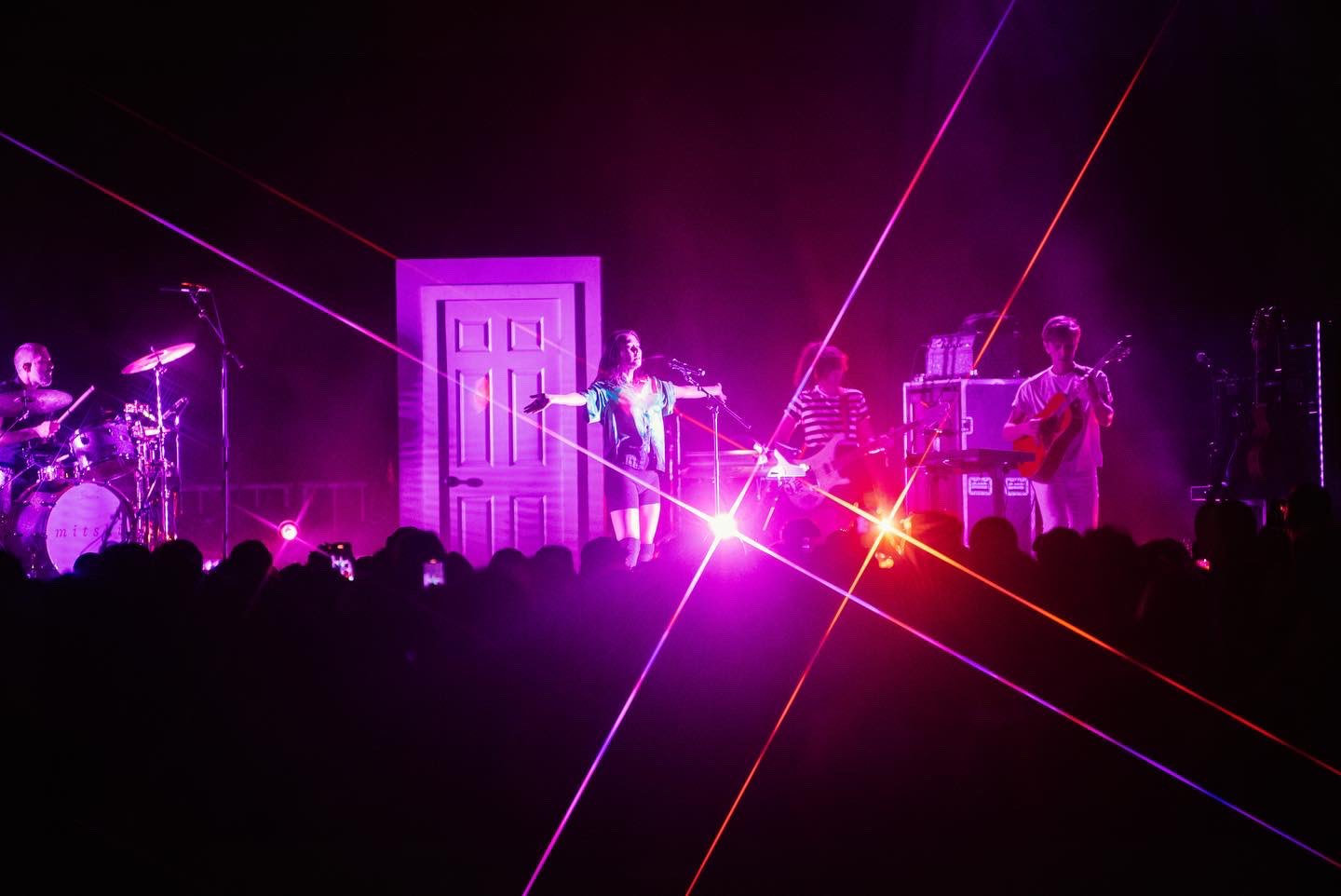 On Primavera's third day, CHAI performed as an early act, yet still radiated their trademark positive energy. During their tour alongside Mitski in February, their trailer was stolen and was never replaced. Whether or not they were able to reach their GoFundMe goal, CHAI persevered and played their set with the same infectious optimism. Flaunting their usual avant garde fashion, the members came on stage in bright pink flouncy outfits. The puffiness of their tulle sleeves played to their lively personalities. They warmed up the late afternoon crowd with "NO MORE CAKE," a song filled with harmonies coupled with a consistent drum beat that got heads bouncing. After, they slowed down to the chiller beats of "IN PINK" and "Donuts Mind If I Do."
Marking the end of their short and sweet eight-song set, the four women briefly introduced themselves before diving straight back into the crowd favorite, "PING PONG," No two performances of this song are the same, as the 8-bit melody allows for additional elements alongside the extended intro and trilling midi chord. Those in the crowd who had never heard of them couldn't help but bookmark their setlist for later.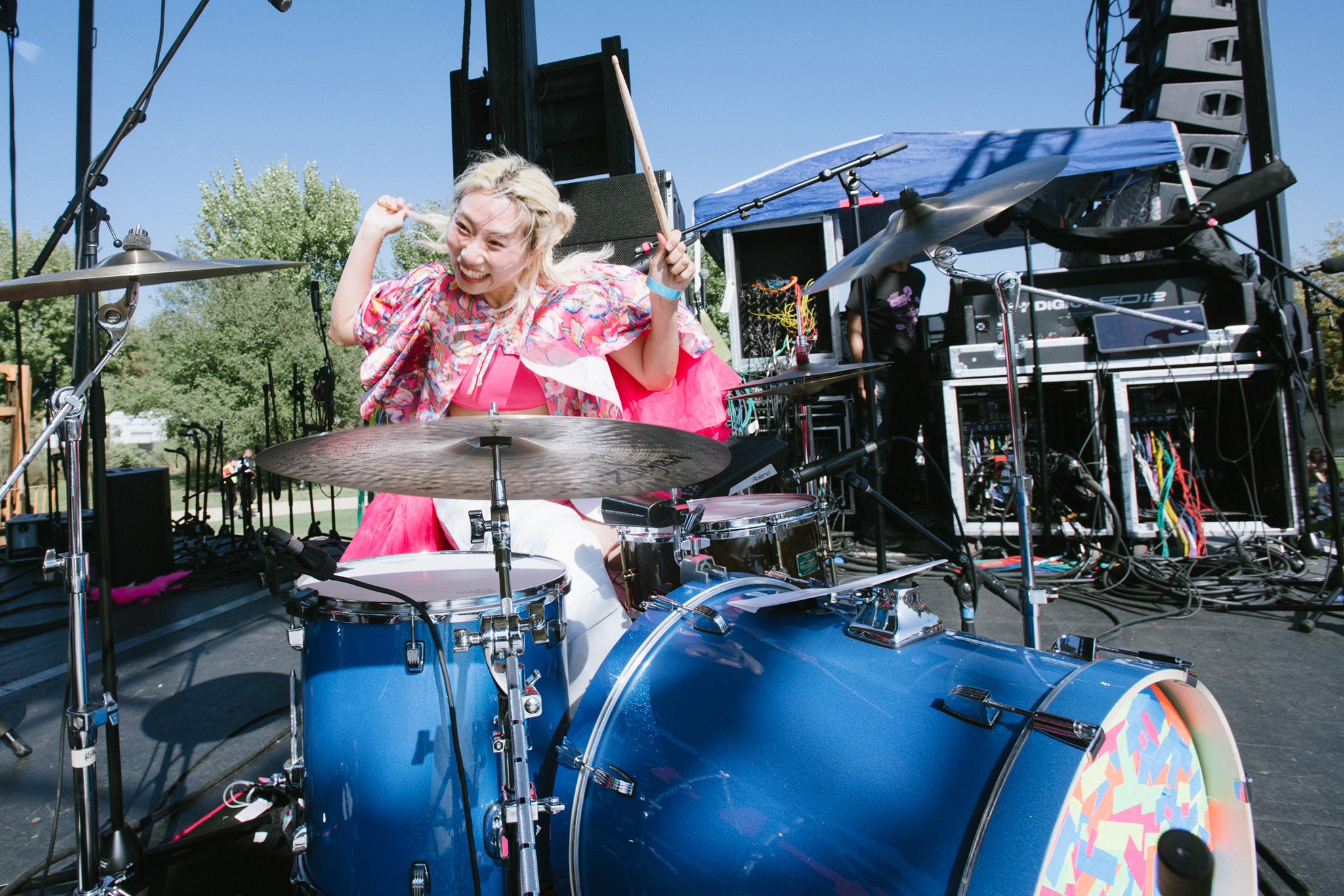 Although the main draw of a music event are the exclusive headliner performances, a festival's staying power are the vendors and activities. Audiences can move from stage to stage, but they need an anchor to keep coming back. Regrettably, food and art vendors options were limited, so festival goers had little reprieve between acts. 2022 was Primavera's first year in LA after an unexpectedly long delay, and this event had played it safe with nearly every other aspect than safety. Hopefully next year Primavera Sound will have found its audience, be more comfortable with its venue space, and come back with an even more exciting lineup.