Through numerous panels and activities, Crunchyroll Expo 2019 attendees got an intimate behind-the-scenes look at Mob Psycho 100 with the show's director Yuzuru Tachikawa, character designer Yoshimichi Kameda, and the protagonist's voice actor Setsuo Ito.
How Ito landed the role of Mob, he said with a soft smile, "I'm a lucky boy." Tachikawa interjected that being adorable was a big factor in selecting the right voice actor and that Ito came out on top of the 50 people who auditioned. Cuteness aside, Ito's been recognized for his impressive voice work, winning "Best New Actor" at the 11th Seiyuu Awards last year. Proving his prowess, Ito showed off his chops by performing a live reading with a scene from the anime playing on a large screen. Quite fitting how the scene was about the power of friendship, a major theme in the entire series.
Not only is Ito the voice behind Mob, he also played the character in a live stage adaptation. On the challenges of stage acting, Ito shared, "On stage, everybody sees my every facial expression and movement, so I have to be very mindful of what I do. It's tough when people are laughing and I always have to keep a straight face."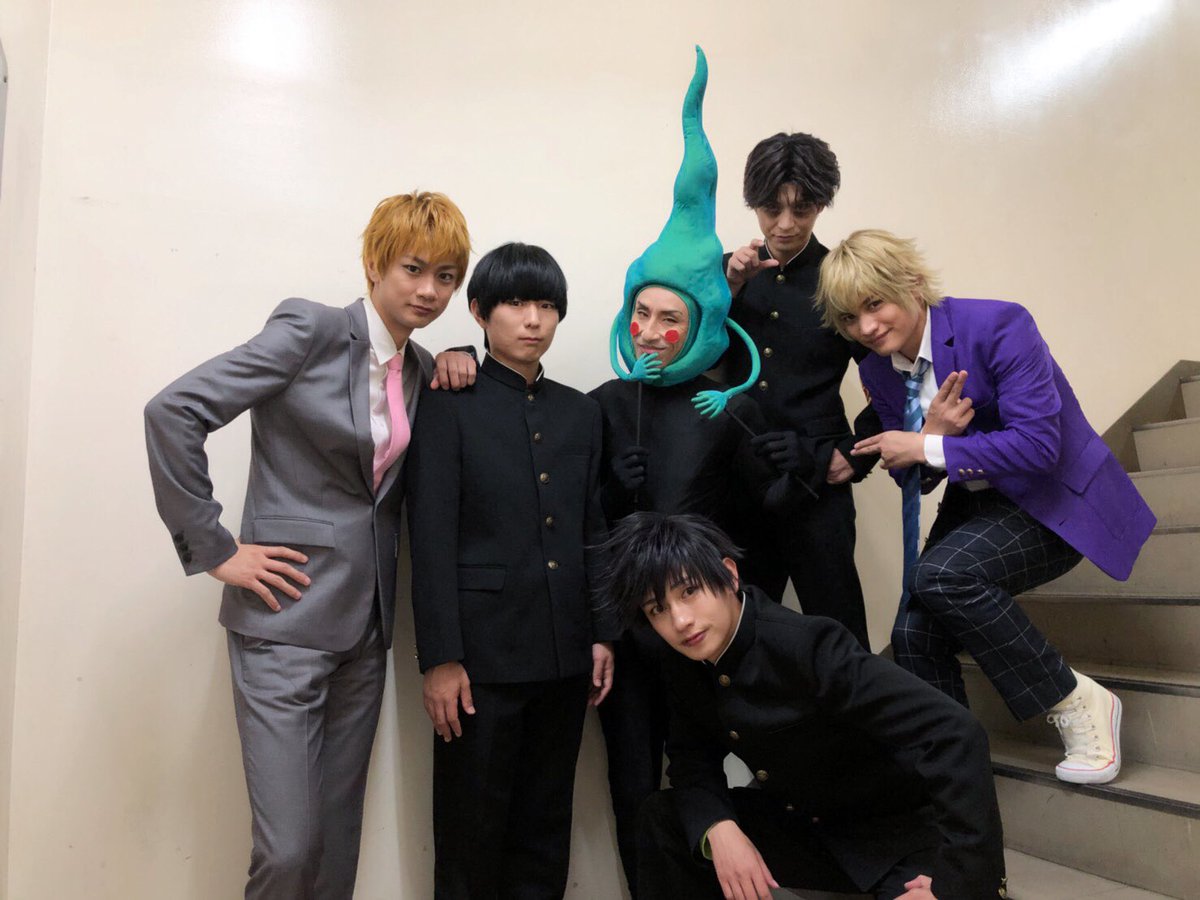 Playing Mob behind the mic and on stage, Ito said that he felt himself grow alongside the stoic, yet enduringly kind middle school esper: "As he grew more confident, I felt the same way about myself." On how he differs from his character, Ito pointed out with a laugh that he does not like milk as much as Mob does. Ito's favorite part about voicing Mob is when he's surprised and only slightly cracks his poker face with a small "Heh?"
Conversations revealed Ito's many other talents, including playing a variety of instruments and drawing. Although he admitted to being rusty at some instruments, Ito thought it would be great to get the opportunity to play the beginning riff of the Mob Psycho 100 II OP. Every now and then, he draws the characters of the series like when he celebrated the premiere of season two. "For some reason, I remember Reigen's birthday, so I always draw something for him. But I forget Mob's birthday. I'll have to remember better." (It's OK, he did it last year.) When asked about how he's picked up all these skills, Ito simply said, "I just do what I want."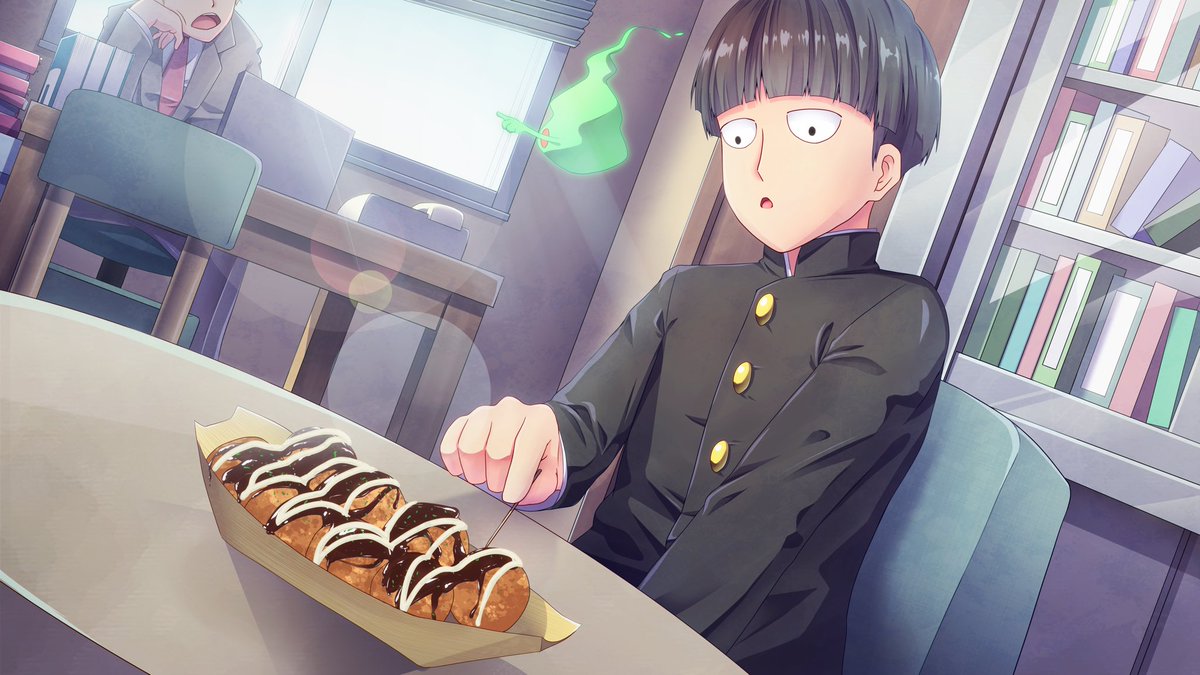 If anime fans weren't already won over by Ito, he proudly declared he was an otaku, to which attendees cheered enthusiastically. Of course, fans couldn't resist asking a very important question: "Who's your waifu?" Thinking longer for this question than any other, he endlessly listed character after character. To decipher his indecisiveness, it seemed like Kotori from Love Live! is his ultimate waifu. (The first one you name is always who you really mean.)
Fans also got to watch Kameda draw and color Reigen, Mob and Dimple, as the three guests chatted about working on the show. Tachikawa shared that there were a few times he was told the team could use as much money as they wanted to create certain episodes. Once they even spent four times the budget and obviously, the team got scolded. "It didn't stop us from doing it again though," he added while chuckling. Maybe the reason why the team fits together so well is because they all just do what they want.
This slideshow requires JavaScript.
All of this led up to the special event, the premiere screening of the series' latest OVA, Mob Psycho 100 II: The First Spirits and Such Company Trip ~A Journey that Mends the Heart and Heals the Soul~ ahead of its official release on September 25. The special feature follows the hilarious antics of Reigen as he brings along the gang to exorcise a haunted Japanese inn, which allegedly transports visitors to a mysterious world. What's more, all three guests came on stage to share stories about their own company trips and hot spring excursions before the premiere. Ito recounted the time he went on a solo trip to a hot springs and visitors thought he was attempting suicide when he submerged himself underwater to relieve his stress. 
Meanwhile, Kameda said that he created a new character who was specially designed for this OVA: the inn hostess. Modeling certain features after her voice actor, Kikuko Inoue, the character sports an elegant look, but in an exaggerated manner with a comically tall up-do. He commended the team for making sure her hair didn't hit door frames. With this new character, it's fair to say the show's got a thing for tall hair. 
This slideshow requires JavaScript.
In line with the show's punchy humor, the OVA is sure to delight fans of Reigen's signature over-the-top behavior, while everyone else goes about business as usual — but at a hot springs. It's good to know Reigen is the same as ever no matter where he goes, even in a parallel universe.
For more Asia Pacific Arts photos of the Mob Psycho 100 team, click the photo below to visit our Flickr.
— Photos by Jenny Li and Mai Nguyen